I began organizing the current state of the animal rights debate into a discussion tree diagram. I started with Peter Singer because he's a well known intellectual with pro animal rights writing. I will update the diagram or create additional diagrams if some pro animal rights people point me to literature which addresses my unanswered arguments and questions, or make important arguments in the comments below. I hope they'll do that. I prefer pointers to specific parts of literature unless someone wants to first concede that key arguments for animal rights haven't been written down anywhere (and explain why they haven't been).
The diagram is just an outline. For details about a particular part, ask in comments below. The diagram is meant to show (a piece of) the structure of the debate/discussion. It selectively focuses on points Singer raised and points I consider important. I'm sure other people have written relevant things, but I don't know where to find that, I've done some Bing searches unsuccessfully, and I have other research priorities (such as how to have a rational discussion – this is an experiment for that purpose). My relevant expertise is primarily about epistemology, software and science, not the animal rights literature. I've debated ~25 people on these issues but they typically bring up sources like a YouTube video about how an animal did something that seems intelligent to them.
Click the diagram to expand or view the PDF for selectable text. The source links are clickable in the PDF and are Animal Liberation and Animal Liberation at 30.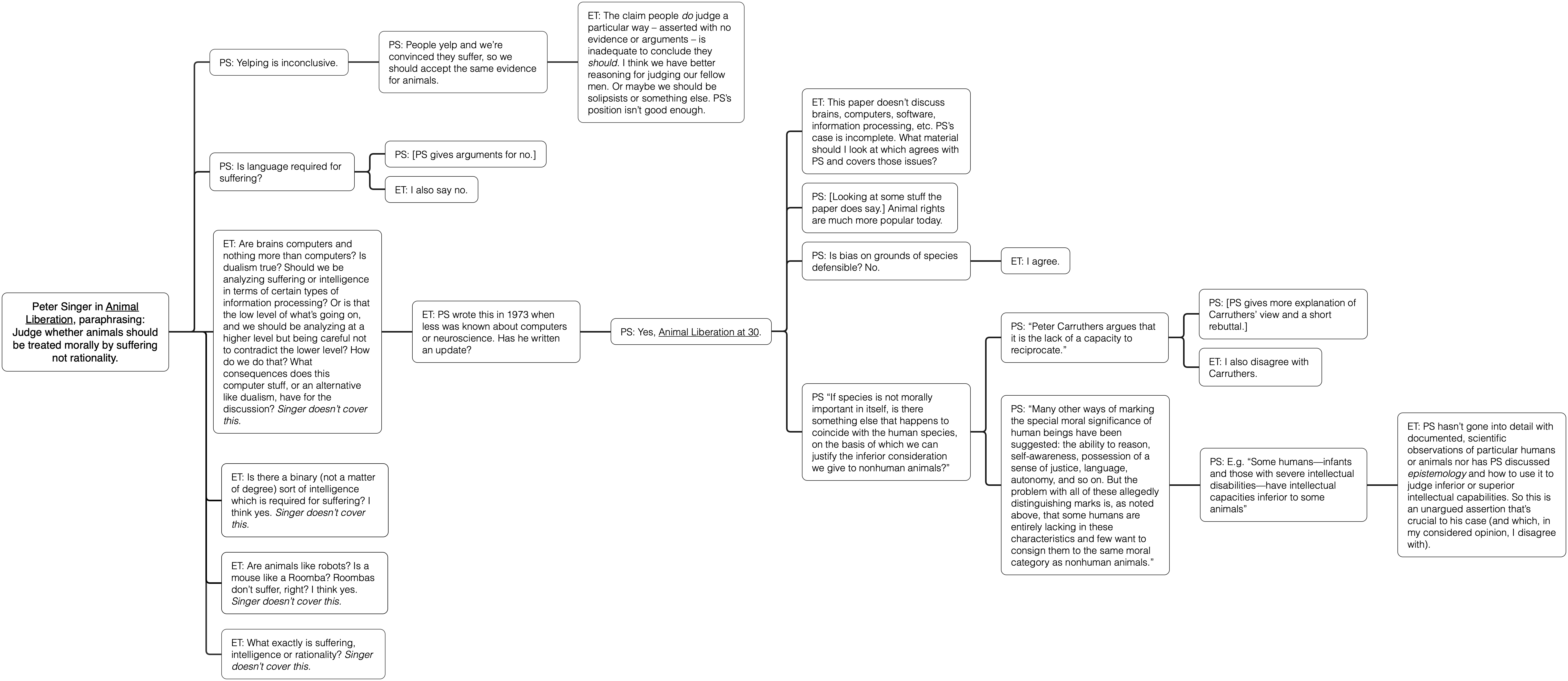 ---
Update: I explain more of my position, and do some research, in the comments below, and in Discussion about Animal Rights and Popper
Update 2: I wrote Animal Rights Issues Regarding Software and AGI