I
wrote philosophy tweets
. (Sorry that isn't a permalink, Twitter doesn't support linking to a particular date on your feed.) I tried embedding tweets on my blog but the feature is basically broken:
if someone has been working on it and struggling, is 30 second super-shortened version really what they need???? https://t.co/4o9Bc5BNYr

— Elliot Temple (@curi42) January 24, 2016
The problem is you can't see the quote I'm replying to. You can see it on the website. Doesn't Twitter have money to make their stuff work? :(
So I took some screenshots. Sadly, as you may notice, some text in the quotes gets cut off because Twitter is also broken when merely trying to display tweets in Safari. Twitter cuts off large portions of quoted images, which is especially a problem when they are images of text and the text is hidden. But at least you can mostly read what I said:



I don't like how if someone blocks you then it breaks the display of your own tweet. If someone writes in public with a permalink, and I quote it, that should work forever. It's fine if they don't want to read my comments, but it's unreasoanble that Twitter ruins my tweet. Below you can see my tweet, that I'm blocked, and the original tweet I was replying to: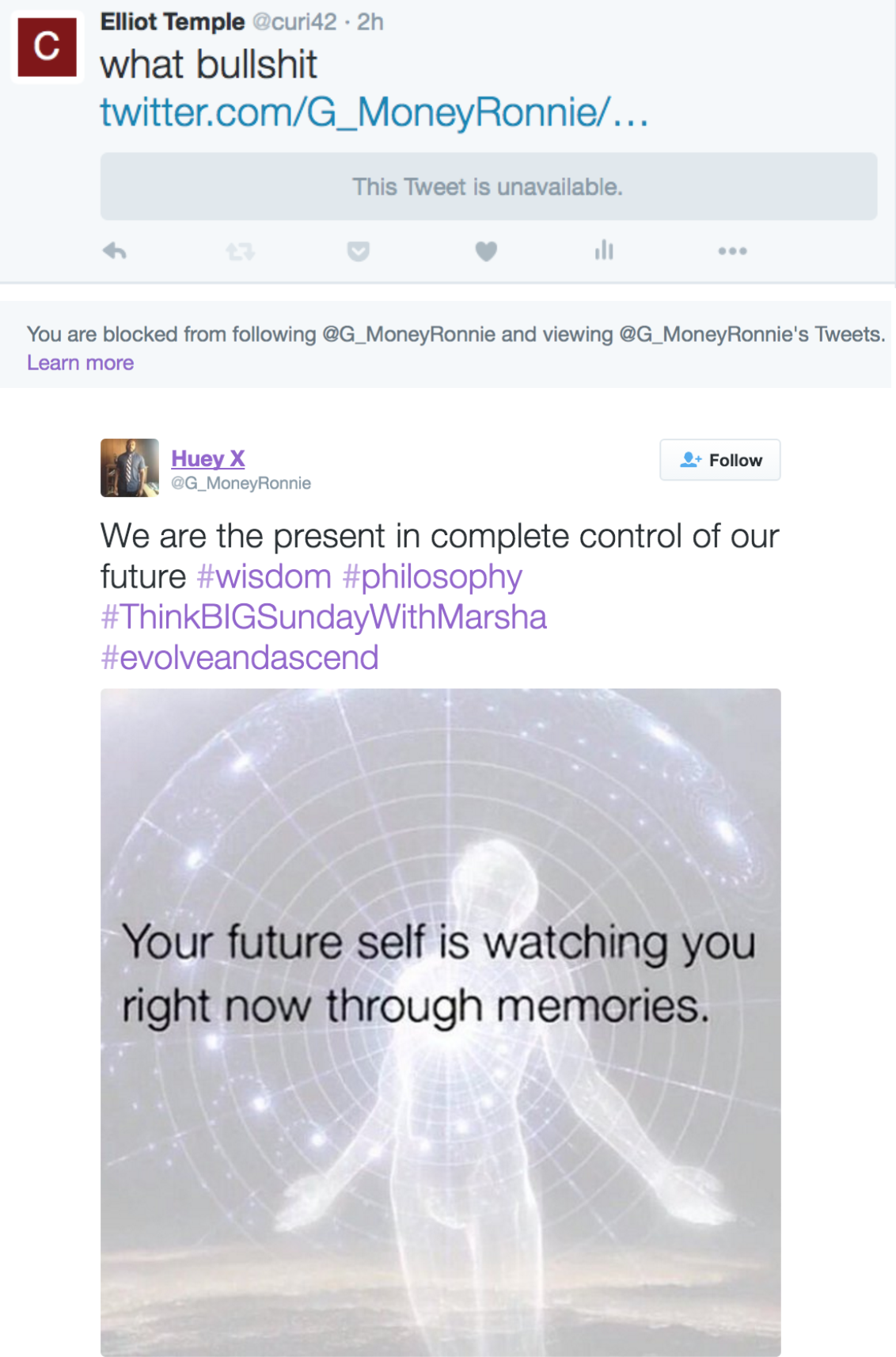 Follow me
@curi42 on Twitter
!